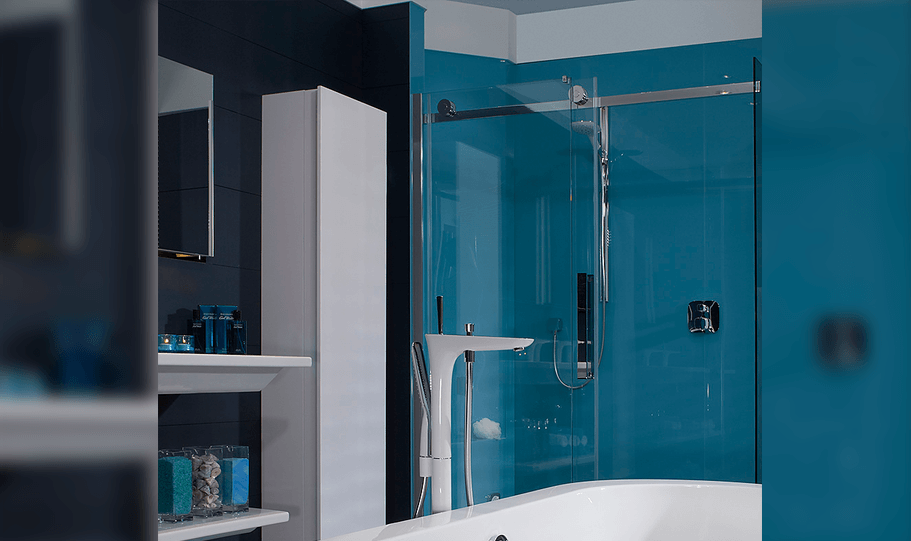 Splash Back, Shower Panels
Maintain the style and colour of your kitchen without the stains thanks to the durable and vibrant splashbacks on offer from the team at Spark Homes. As a highly-advanced and easy to install splashback option  offers kitchen walls optimal protection from fluids and splattered food, ensuring that your kitchen remains stain-free for as long as the splashback remains intact.
To ensure that your splashback stays damage-free our Lustrolite splashbacks are hardy, resistant to cracking, scratches, warping, or discolouration, leaving you kitchen looking fresh and beautiful for longer.
In addition to excelling in the kitchen, Lustrolite also adds a streamlined quality to bathrooms by functioning as shower panelling and screens. Custom-sized or coloured to suit your use you can benefit from the cost-effective and modern features. To update and refresh your home give our helpful and knowledgeable team a call today on (02) 8807 4717.
COST @250 per sheet 2440*1200mm SIZE
Call to enquire for stock and colours available before visiting us at our warehouse.