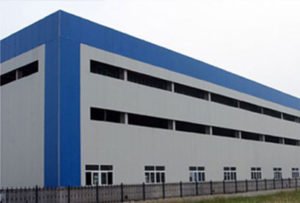 Building Prefab Warehouses, Factories EPS, and Steel Structure Kits
Spark Group Group steel structure workshop has features of high fire resistance, strong corrosion resistance. Steel structure workshop mainly refers to the main bearing component is composed of steel. Including the steel columns, steel beam, steel structure, steel roof truss.Each component using welds, bolts or rivets to connect.
The roof and wall can be made of composite panels or EPS insulated Panels. Galvanized sheet metal can prevent rust and corrosion. The use of a self-tapping screw can make the connection between the plates more closely, to prevent leakage. You can also use a composite panel for the roof and wall. An option sandwich panels of polystyrene, glass fiber, rock wool, polyurethane. They all have good thermal insulation, heat insulation, fire-retardant. The wall of the steel structure maintenance also can use the brick wall. The cost of a brick wall is higher than galvanized steel roof and wall.
The usage scale includes large-scale workshops, or warehouses, supermarkets, entertainment centers and modular steel structure garage, Poultry farms, and other large-size structures.